"Innovative Leadership"
11th November 2015 at Karachi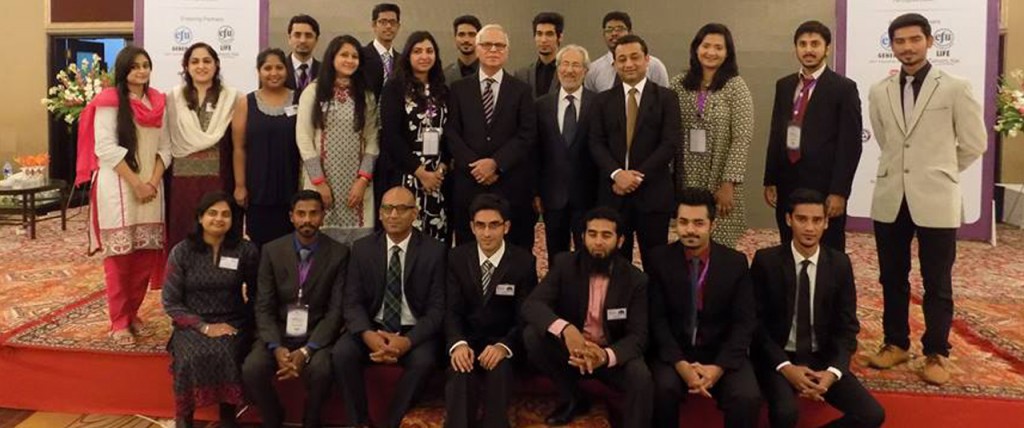 Karachi – Management Association of Pakistan's 17th Convention, the annual gathering of the corporates and business leaders from all over Pakistan was held at Movenpick Hotel, Karachi on Wednesday, November 11, 2015. The Convention was organized by the Management Association of Pakistan and the lead partner for the event was Octara Private Limited. Syed Masood Hashmi, President MAP welcomed the participants and partners of the Convention.
The theme of 17th MAP Convention was "Innovative Leadership". The aim of the convention was to identify how do leaders get themselves, their people and companies to perform at superior levels & how can they create a culture for discovery, ideation, creation and fulfillment. This Convention was a unique blend of rich presentations and panel discussions on key issues and was well attended by 250 Senior Executives from the corporate sector.
17th MAP Convention featured renowned global thought leaders and eminent speakers like Dr. Tommy Weir – globally recognized as an authority on Leading in Fast – Growth and Emerging Markets, USA and author of "Leadership Dubai Style", Soraya Sarif –Organizational Efficiency & Engagement Strategist, Canada and Anthony Butler, Chief Technologist, IBM Middle East & Africa. It also featured leading visionaries such as Kamal Chinoy, CEO Pakistan Cables, Humayun Bashir, Country General Manager IBM Pakistan & Afghanistan, Dr. Zeelaf Munir, MD & CEO English Biscuits Manufacturer, Sarfaraz A. Rehman, Former CEO Engro Foods, Moin Fudda, Country Director, Centre for International Private Enterprise (CIPE), Asad Said Jafar, Chairman & CEO, Philips Pakistan Ltd. and Furqan Qureshi, Former Chief Commercial Officer, PTCL.
The most distinguished feature of the Convention was the panel discussion on the topic "Creating a Culture of Innovation", where business leaders shared their profound insights and perspectives on contemporary vs innovative leadership and challenges to harness the culture of innovation in todays' organizations.
The Convention was also followed by two unique Post Convention workshops on November 12, 2015. These workshops "Leading for the Future" and "Leading Execution" were led by conference key note speaker Dr. Tommy Weir, wherein he shared the 12 Leadership Styles of Leaders from Dubai who have contributed to Dubai's success.
Info@mappak.org
map@octara.com
For more details on 17th MAP Convention, follow us on Facebook facebook.com/MAPPakistan and facebook.com/teamoctara, and on Twitter @MAP_Pakistan