Ahmar has hands on experience in operational and strategic management. His experience is multifaceted with leading organizations in Pakistan. He is a Mechanical Engineer by qualification and has worked in different functional environments covering Manufacturing Operations, General Management, Project Management, Quality, End to End Supply Chain, Acquisitions & Mergers, Business Integration, Strategic Planning, Business Process re-engineering and Vocational Training. The multiplicity of knowledge covers sectors comprising of Foods, Pharmaceuticals, FMCG, Chemicals, Ceramics, Lighting and Development. Ahmar has progressed from front line management position to the Board level positions. He has worked with legendary organizations including ICI Pakistan Limited, Reckitt & Colman, Philips Electrical Industries of Pakistan Limited, Hashoo Group, Mondelēz Pakistan Limited and Aman Foundation. His involvement with vocational training gave him opportunity of being Chief of Party for a US Aid Project and consultation tasks for GIZ- An implementing partner of EU on Technical & Vocational Education and Training (TVET) Reform Support Program. He has attended various local and international programs on management and leadership development.
Ahmar after spending 29 years in corporate world has collaborated with other specialists and has started a consulting firm – Optimum Advisory with an objective to help businesses achieve their vision through focus on Growth, Efficiency and Capability agenda. He supports organizations to source, train and develop their human assets to take the business to the higher level. He has personal interests in coaching and mentoring young people.
Ahmar has been a founding member of International Supply Chain Educational Alliance – PakistanChapter and is on the Advisory Board of Work Placed Based Training – Sindh.
Ms. Asma Umar, has more than 16 years of experience with a pool of diversified organizations. A corporate trainer known for high level engaging participants.
Certified Life Coach from Robert Simic Coaching Institute (UAE) and Train the Trainer, Tafesa University Australia
Certified Instructional Designer & Master Trainer, IKL (UAE)
Science of Well Being Certification, Yale University (USA)
MSc Psychology, MBA (HRM), MS (HRM)
NLP Practitioner by Sensai International
Certified MBTI Psychometrist
Conducted training program at Kennesaw State University (USA) 2018
Master Trainer TEVTA – Technical Education and Vocational Training Authority
Conducted Assessment Centers for various organizations
Senior Consultant with SMEDA: Small and Medium Enterprises Development Authority
Permanent Resource person with USAID
Experienced outbound training retreat specialist
Member American Psychological Association (APA) USA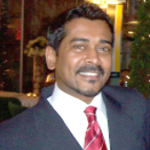 Clifford Lucas is an experienced professional who is extremely passionate about learning and personal development. He is an adaptor and flexible when dealing with people. He is able to engage with people to help them live their values and achieve their goals, while motivating them to realizing their full potential.
As a Certified trainer, accredited by Kudus Zeal Renewal (KZR) and attended the IFC Business Edge several soft skills training programs to help individuals achieve their desired goals in challenging situations. Having over 20 years of diverse professional experience in Call Center, Customer Service and learning and development, he has conducted several competency-based workshops at different levels of lower & mid management both locally and internationally.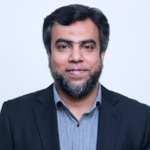 Fahad Ahmed, PMP is an IT and management executive with cross functional and diversified experience in project management, implementation of large scale financial solutions, ERP applications, MIS applications, business analysis, risk management and change management.
Fahad has a background in project management training. He has developed content and conducted a number of workshops on project management for the PMI Karachi Pakistan Chapter (PMI KPC). He has trained individuals from leading Multinationals, Banks, Pharmaceuticals, IT & Telecom Sector, Government Organizations, Armed Forces and Not-for-Profit Organizations. Moreover, Fahad has taught professional courses at PAF-KIET and the University of Karachi. He also specializes in online training and consulting services.
Some of the companies that Fahad has worked with are Engro Chemicals, Fauji Fertilizer, Linde Pakistan, Futehally Chemicals, Engro Foods, National Foods, Standard Chartered Bank, HBL, KESC, KPMG, Philip Morris Pakistan, Faysal Bank, Dubai Islamic Bank, UBL, Telenor Bank, Mobilink, IBM Pakistan, Siemens Pakistan, Pakistan Army, Pakistan Navy, SUPARCO,PSO, NESPAK, PIA, United Nations, Pakistan Petroleum, and Pfizer.
Fahad is a Computer Science graduate, a certified PMP® and ITIL (IT Services Management) credential holder. He also volunteered with PMI KPC as Chapter President till January 2020.
Fauzia Kerai Khan
Karachi
Fauzia Kerai Khan is a broad-based Human Capital Consultant with 20 years of experience in diverse fields ranging from banking, brokerage/investment advisory to IT and e-learning. She has served in the areas of Business Development, Quality and Customer Relations, Operations and Training. She studied Economics as well as Liberal Arts and Fine Arts in the United States.
She is Certified Trainer (ExecuTrain), Certified Human Resources Professional (CHRP), and is certified by Thomas International in Thomas Profiling (PPA-HJA) and General Intelligence Assessment (GIA) to implement the tools for applications ranging from scientific and informed recruitment, training needs identification, self-awareness and development, team building, coaching, appraisals, promotions and career planning.
Fauzia has a globally accredited certification in Directive Communication Psychology based work Gamification from the American Institute of Business Psychology.
Fauzia writes regularly for the personal and career development section of DAWN, the Advertiser and has made several television and radio appearances in the capacity of an HR Consultant.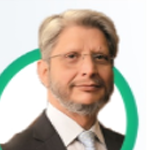 Furqan Qureshi brings over three decades of ICT industry experience. His career focus has been to transform businesses with effective use of technology, to generate revenue and profits. From his first day at work at IBM to his last job as Chief Commercial Officer at PTCL, he has garnered the respect of his colleagues, who appreciate his contribution to business, ICT industry and community. An individual with a vision, a prolific speaker in disciplines as diverse as soft skills to digital transformation, he chose to give back what he has learnt and stepped forward in disciplines of Thought Leadership, Coaching & Mentoring, Consulting & Training and Start-Ups. He is an individual with wealth of experience in business and technology, demonstrated leadership, and possesses a strong penchant for intellectual curiosity. He has achieved certification in Design Thinking from MIT.
He has developed a penchant for Artificial Intelligence + Machine Learning, Data Science, IoT and other developing technologies while keenly following Singularity and Futurism.
Mr. Irfan Bakaly, who got Pakistan's first Microsoft Most Valuable Professional (MVP) award in Excel category, is also having 18+ years of experience in technology training field. He is motivated and enthusiastic by new challenges and tasks and takes excellent approach to achieve success in all projects. He also likes to work in a complex projects which have scope for learning and challenge. Apart from holding a Bachelor's Degree in Computer Science, Microsoft Analyzing and Visualizing Data with Power BI, Microsoft Certificated Professional & Microsoft Certified for Excel 2013, he has been into training profession for, 18+ years and served many institutions & organizations of repute. His courses contains both content & delivery methodologies which enables participants to learn more in less time. His signature courses include Presentation Skills in Business using Microsoft PowerPoint, Power BI, Excel for Business Users, Excel Basic, Intermediate & Advanced, Microsoft Access for Creating Database Applications, Dashboard Reporting using Excel, Excel Macros using VBA. Currently, he is associated to a Business Application Development and Training Company "Viftech Solution Pvt. Ltd.", heavily involved in corporate training activities for their Software Division at national and international level. He is also a YouTube celebrity with an active tutorial channel by the name of "Irfan Wazir Ali". He has more than 525+ videos, most of which are getting thousands of views. His video tutorials have been widely shared on YouTube and other video tutorial websites by other users. He is author of 6 DVD's name, Mastering in Excel (Basic to Advanced), Financial Modeling using Excel & Excel Dashboard, Microsoft Power BI & Excel VBA Macros & MS Office 2013. He has given trainings at various local organizations encompassing various industries, such as: Banking and Finance, Manufacturing, IT and Education.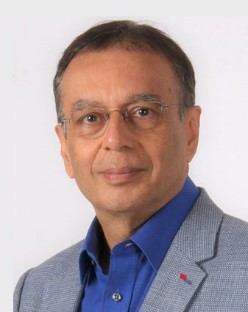 Javaid Ahmed is Sr. Fellow Strategy and Innovation and has been Chairperson of the departments of Marketing and Management-HRD at CBM from 2003 to 2015. He is a (IFC) Certified Board Director, FCMI-Fellow of the Chartered Management Institute (UK), FCIM-Fellow of the Chartered Institute of Marketing (UK), Member of Mensa and a UK Chartered Engineer. He has a MBA with Distinction from Lancaster University Management School where his empirical research was awarded 1st prize by the now Chartered Management Institute, and a BSc Engineering from King's College, London. He brings to academia over 28 years of a successful top management career with the multinational health care industry including over a decade in Switzerland, Malaysia and the Philippines. He is the recipient of the
2013 Faculty Excellence Award of the International Association of Universities Presidents and has served on the Jury of the Prime Ministers' Corporate Award of Excellence. By invitation he was admitted to the Academic Union, Oxford in 2016.
Jibran Bashir is a Business Consultant, Leadership Coach, Corporate Trainer, Speaker, and Author. He has 17 years plus experience in Consulting & Corporate Training. Throughout his professional experience, he consulted a diverse range of organizations for developing their Corporate & Business Strategies, Balanced Scorecards, Structures, HR/Supply Chain/Operations Policies and Procedures as well as designing their Key Performance Indicators (KPIs) based Performance Management Systems. Further, he has also trained thousands of senior and middle management employees of top-notch organizations through his training programs in the areas of Strategic Planning, Human Resource Management, Leadership, and other crucial Soft Skills.
He is an author, having published his books titled, "Human Resource Management in Pakistan's Context" (International Standard Book Number – ISBN: 978-969-9820-00-7), and "Chief Leadership Officer" (ISBN:  978-969-9820-01-4). Moreover, he is an internationally acclaimed researcher having his research papers published in International Research Journals. Jibran is a Certified Management Consultant and Certified Corporate Trainer and graduated from the University of Management and Technology, Pakistan in Business Administration. He also attended a Master's degree in Human Resource Management and additionally holds to his pride a Rector's Medal Award from his alma mater.
Jibran was the founder of Highly Keen — The Management Institute and proved it a successful management consulting and training organization. And in 2020, he founded another organization with his name "Jibran Bashir Leadership Institute" to operate nationally and internationally because he realized that the whole globe turned into a "VUCA World" due to the 4th Industrial Revolution and the "Leadership" is the only solution to face it.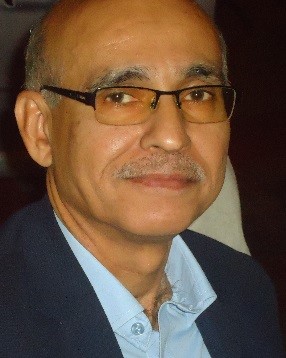 Khalid Latif is founder and Consultant at KL-TECHNICAL & HSE SERVICES, with a vision to develop human factor in Safety & Quality Excellence. He brings with him over 33 years of corporate experience in Multi- National Manufacturing Companies which encompasses every aspect of Manufacturing, QA/QC, Engineering & HSE-MS, roll down & implementation of KAIZEN culture to ensure sustainable growth of organizations. He worked with prominent companies including Hoechst, Hoechst-Schering AgrEvo, Aventis CropScience, Bayer CropScience and Bayer.
Participated in various professional training programs, short and medium-term assignments /projects of manufacturing facilities of parent companies in Europe and Asia Pacific. Participated in various Management Training programs in Lahore University of Management Science, American Management Association, Pakistan Institute of Management. Conducted training programs in various National and Multi-National companies in Pakistan. Participated in Webinars, Virtual Education programs, delivering lecture in various universities including
ICCBS-HEJ, University of Karachi, Sind University, Mehran University of Engineering & Technology. Hold M.S degree in Industrial Chemistry and possess strong business acumen and Multi-Functional Industrial experience in the areas of Manufacturing, HSE, QA & Supply Chain.
Senior Director Tax, KPMG Taseer Hadi & Co., Chartered Accountants
Fellow Member Institute of Cost and Management Accountants of Pakistan
Member Karachi Tax Bar Association
Speaker has more than 15 year's professional tax experience
Served Head of Tax APTMA for 2 years
Eminent speaker and workshop facilitator at professional forums.
M. Muzammil Hemani
ACA, ADIT-UK
Karachi
Muzammil Hemani is presently leading the Direct Taxation & Transfer Pricing Function of Mondelez International for four countries including Pakistan, UAE, Bahrain & Bangladesh.
Besides this, he is also serving as a Director Direct Taxation including Transfer Pricing and International Taxation at Tax Research Centre (TRC). The TRC mainly deals with Tax Education & Research activities.
He is also the founder and Director of The Catalyst Academia (Pvt) Ltd. which is an approved learning partner of ADIT (UK) in Pakistan. Whereas, he is also associated with Lexicon Education as the lead trainer on Taxation related topics.
He has also served as the Member of the ICAP Committee on Fiscal Laws, the main objective of which is to recommend the budget proposals of Pakistan to the Federal Government of Pakistan. Moreover, he is also associated as the member of the Karachi Tax Bar Association (KTBA).
Muzammil started his professional career with working for KPMG at Karachi and Jeddah offices respectively.
Academically, he is a member of Institute of Chartered Accountants of Pakistan (ICAP) with enriched experience in the profession pertaining to audit, accounting, taxation and training & development. Moreover, he has also completed his Advanced Diploma in International Taxation & Transfer Pricing from the Chartered Institute of Taxation, United Kingdom. Due to his immense interest in law he is currently pursuing The Bachelors of Law (LL.B).
Being the faculty member of Taxation and Law at one of the renowned Institute of CA Pakistan, Muzammil has successfully taught over 3,500+ CA students. His witty style of engaging with his participants makes his lessons so powerfully thought provoking, meaningful and effective. He brings his academic depth and rich experience from taxation, corporate law, accounting and audit services to his lessons.
Furthermore, as a Professional Corporate Trainer he has successfully conducted workshops and training on various topics in Pakistan, Dubai and Singapore. He has also delivered lectures on Taxation of Pakistan to industry professionals, at different forums including Institute of Financial Accountants (UK), Chevron Pakistan, Pakistan Institute of Living and Learning (Indus Hospital), Institute of Financial Markets of Pakistan (IFA), Pakistan Institute of Management (PIM), Institute of Cost & Management Accountants of Pakistan (ICMAP) & Pakistan Institute of Public Finance Accountants (PIPFA) respectively. He has also led KPMG Pakistan as a speaker from Pakistan in International Taxation Training at Dubai.
As a writer on taxation related topics, he has written in various newspapers and tax journals on topics such as Taxing the Digital Economy in Pakistan, Income Tax – Fixing the Loopholes, Taxation of Online Marketplaces, Monitoring Proceedings of Withholding of Taxes, Penalization & Related Proposals, how exploitation of 3% withholding tax can be avoided? etc.
Moreover, he has also been invited as a guest speaker on taxation related topics including National TVs of Pakistan.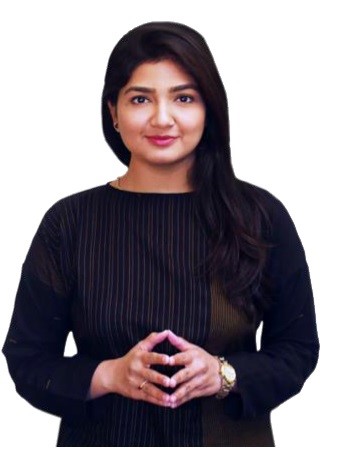 An advocate of Personal Development, Naureen Ansari is a soft skills trainer and business consultant by profession. She is a Certified NLP Master Practitioner, member with American Board of Neuro Linguistic Programming [ABNLP] and Certified Hypnotist through the Professional Board of Hypnotherapy International.
Naureen's expertise also comprises of facilitating learning and development sessions in the areas of Personal Development, Communication Skills and Emotional Intelligence. Following are some clients she has conducted learning sessions with; Adamjee Life, Allied Bank, House Building Finance Corporation (HBFC), House of Habib, JS Bank, Pakistan Cables, S&P Global, Silk Bank, State Bank of Pakistan – BSC, TATA Pakistan.
In the past she has been associated with Funverks Global as Associate Consultant and Trainer where she secured extensive experience in understanding corporate teams and deriving solutions to mitigate prevailing cultural challenges through assessments and learning interventions. Her association with AL&CO as Head of Strategy and Communication engaged her in leading the operational engagement of the team alongside structuring organizational processes, streamlining business strategy and strengthening the brand image; specifically in the domain of marketing and communication.
A curious multidisciplinary, Naureen is skilled at creating end to end solutions while mistake proofing processes in the making. Understanding life & human behavior lets her accept people & situations in their true existence. This provides her an edge in facilitating clients to have clarity of perspective professionally and in their personal lives.
Naureen also has an experience of working in the fields of Branding & Digital Media Marketing particularly in the area of strategy development and execution. She is also currently engaged with her own venture Brand Makers (a creative media agency) as Managing Director.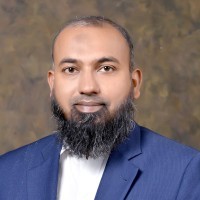 Director Tax, KPMG Taseer Hadi & Co., Chartered Accountants
Fellow Member Institute of Chartered Accountants of Pakistan
Member Karachi Tax Bar Association
Speaker has more than 15 years post qualification experience and responsible for managing the tax affairs of large companies in both the public and private sectors before joining KPMG he also worked as Manager Tax in A.F.Ferguson [PwC]
Regular trainer at different forums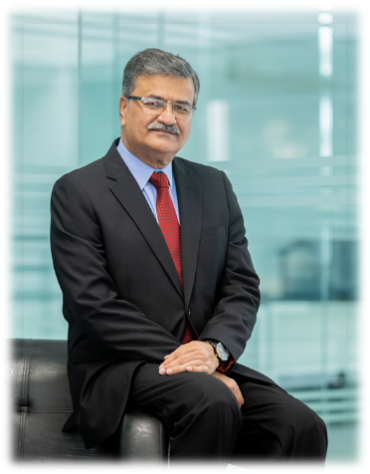 Shahzad Akhtar, has served the corporate sector for more than 28 years at C level positions. He is known for being a leadership breakthrough transformation coach and sales leadership professional.  He is a distinguished professional with experience in delivering business results   through engaging and motivating teams. Some of his achievements are:
Certified Business Strategy Management System Professional by
P. Norton, Harvard University
An implementation expert of Jack Welch Leadership Management Program
Certified Execution expert by Dr. Ram Charan (Art of Execution, leadership pipeline
Master Class Sales & Marketing Professional by Dr. Philip Kotler
Master Trainer TEVTA – Technical Education and Vocational Training Authority
Senior Consultant with SMEDA: Small and Medium Enterprises Development Authority
Fellow member of association of strategic planning (USA): Institute of change management (USA): institute of Operational Management (UK): Member Marketing Association of Pakistan.
Dr. Tahir Barlas is a renowned HSE Consultant, who brings 28 years of world class experience in Managing & Practicing HSE in various Organizations. His earlier experiences include working with Shell in Pakistan as Country HSE Manager, GM – HSE PIA, GM Compliance and HSE at Azgard9 Group and an Occupational Health Advisor at ICI Pakistan.
Currently Dr. Barlas is assisting a number of leading organizations in Pakistan & in the Region as OHSE Consultant. Also, as a Lead Auditor for ISO 45001 / 14001 International Health, Safety & Environmental Standards, his significant contributions are in the area of HSE Compliance, Auditing, Training and Development and Implementation of HSE–IMS, Road Safety, Behaviour Based Safety, Ergonomics and Occupational Health Management across various Industrial Sectors in Pakistan.
09 Years| 100+ Organizations | 750+ Trainings| Impacted 25,000+ professionals
Usman Gulzari is a corporate trainer and public speaking coach. He facilitates people to maximize
Their potential. He believes all human beings have in them the resources needed to achieve their dreams. They just need to become aware. His passion is to introduce people to their higher selves.
Usman has conducted workshops with over 100 organizations. During the pandemic he has successfully conducted in-house sessions with Telenor Pakistan, JAZZ, Jaffer Brothers, Save the Children, Handicap International & National Engineering.
Usman has written a book "Wings to Fly" published in 2019. He has served as the president of Islamabad Toastmasters Club (2013-2014). He obtained his MS in Marketing from SZABIST, Islamabad. He frequently appears in National TV programs such as Hum News, PTV Home, 92News and PTV World.
Mr. Zafar Bashir is an IBA, Karachi alumnus. His work experience spans areas of Operations, Sales & Marketing, Customer Experience Management and Business Leadership in the Oil, FMCG, Agricultural Products and Financial Services sectors. He was associated with DuPont – a 200+ year old US powerhouse of scientific discovery and innovation – for a decade, where he trained as a Six Sigma Black Belt and worked in deploying the Programme in the field of Sales & Marketing. He has conducted many in-house and public workshops on various management topics. Among other management consulting work done for various companies, he was also engaged in deploying Six Sigma Programme at Engro Chemical Pakistan Limited as a lead consultant.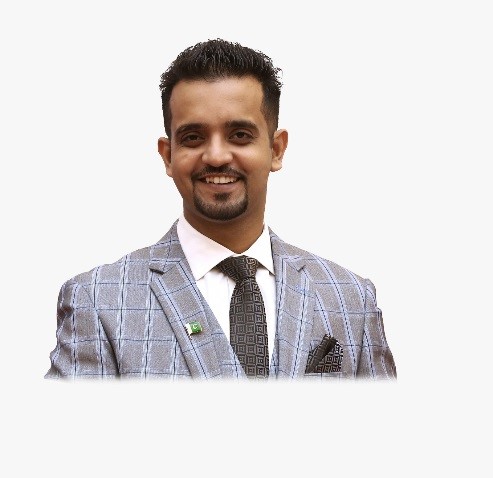 Zain Goplani is a management consultant and a behavioral trainer. With a mission to facilitate people in achieving their aspirations through action, Zain brings with him positivity and enthusiasm in the field of learning and development. His passion for trainings, has made him a well-recognized name for corporate conferences and events across Pakistan. His training sessions are like a roller-coaster ride; you'll laugh, ponder, dance, meditate, reflect and play in the most perfect balance that Zain lives by.
Zain has designed and facilitated valuable interventions for renowned corporates such as; State Bank of Pakistan, Tameer Bank, Silk Bank, The First Micro-Finance Bank, Trakker Pakistan, S&P Global, Parazelsus, Nestle Pakistan, Jazz Pakistan, Telenor Pakistan, EFU, British Council, USAID, Karachi United Football Foundation, Employers' Federation of Pakistan, Lakson Group of Companies, Gul Ahmed Apparel Division, Pakistan Tobacco Company & Liberty Mills.
With a master's in human resources management from La Trobe University, Australia, and a significant experience under his belt, Zain has developed expertise in training diverse teams on specialized soft skills areas of Team Management, Career Management, Customer Service, Influencing Skills, Professional Communication, Conflict Resolution, Attitude Management, Emotional Intelligence and Lateral Thinking.
Living by the philosophy 'Laugh till you cry, learn till you die'. Zain enjoys reading & watching movies He resides in Karachi, and travels frequently for training and consulting projects.